What is Purple's managed SBC?
To call and receive calls via Microsoft Teams, your organization needs a Session Border Controller: an essential link between Microsoft Teams and the telephony network. An SBC enables us to direct media streams and traffic to the right places. In some way, it acts similar to a firewall, one that is specifically designed to forward media streams from the public internet to an organization's network, and vice versa. Thus, an SBC determines how calls are initiated, executed, accepted, and terminated, and will filter, manage, and protect media streams.
"Session" refers to the conversation between two separate parties. This can involve multiple media streams, such as video, voice, and data. The term "Border" refers to different layers in the network. The role of an SBC is to ensure a secure and stable flow of information through all these layers. Here we do need to take the internet and the connection to the organization's network into account. "Controller" indicates that a certain degree of control can be exercised over the data streams within a session. This makes it possible to deliver traffic to the right place, the right person, and/or the right contact center or call queue.
The advantage of an SBC in the cloud? The fact that your organization no longer needs physical hardware. Resulting in lower costs as you don't need to invest in maintenance, updates/upgrades, and management. Saving you valuable time and energy. There is also no need to invest in experienced personnel, as Purple can take complete care of the entire management of your telephony environment.
And what is managed SIP, then?
SIP is the abbreviation for "Session Initiation Protocol". Roughly translated, you need a SIP trunk to link telephone numbers to your end-users in your organization. This is usually done by your telecom provider. Did you know, that Purple offers its own fully managed telephony network with coverage in over 60 countries? This means you only have one telephony contract to centrally serve multiple counties, making this the ideal solution for international organizations with multiple office locations in different countries or regions. Of course, Purple's SIP trunk can also be used if you only have an office in the Netherlands.
Thanks to our managed SIP service, your telephone numbers are managed via one centrally managed platform by an experienced partner. What does this mean for your organization? That you no longer have to work with multiple local providers. This saves a considerable amount of costs, plus it offers you a better overview and insight into service utilization. Providing improved input for additional cost savings or even for reinforcing user adoption. Do you currently have a contract with another telecom provider, but still want to call via Microsoft Teams? That is possible. By linking your existing SIP trunk to our fully managed SBC environment, it is possible to still make the transition to calling via Microsoft Teams!
Do you want to port your phone numbers to Purple? Then we will have to guide you through the porting process. A process that needs to be done meticulously and without error to succeed successfully and without any issues. We will submit a porting request to your current provider and transfer all fixed telephone numbers to Purple's SIP trunk. We know exactly what needs to be done and ensure that everything is transferred quickly and in a controlled manner. Our specialists then arrange the configuration of telephone numbers for the right users, and we ensure that you can quickly get started with the new telephony after the migration. How? Our proven project delivery approach offers swift execution and attention for both the technical and the human side of the transition. By following this approach, you are guaranteed a good quality service that meets all requirements.
Why managed SBC and SIP at Purple?
Purple offers its cloud SBC and SIP environment as a managed service. Our objective is to support our customers by taking care of the full management of the cloud telephony environment. We take care of the underlying cloud infrastructure and help you with additional services.
We ensure all our managed services meet the latest requirements. We optimize our services based on our customers' wishes, developments in the market, new technology or functionality, and best practices. As a result, we are constantly working on optimizing the services so that you have a stable environment that is safe and secure. Executing changes, scaling up or down, or handling incidents becomes easy to manage. And, of course, everything meets and works according to applicable laws and regulations.
Purple provides global 24/7 support on its managed services. The telephony environment is constantly monitored so that we can act immediately when necessary. As a result, we offer you stability, security, and continuity. And if the environment might encounter any issues, we offer various Business Continuity Management solutions.
We position ourselves as a partner, and we like to act as trusted advisors to our customers. We are involved in your business, and we do listen. As telephony experts, we help you to get the most out of your telephony environment and contact center solution. This way, your end users are, and remain, continuously satisfied. What else do you want?
Purple's managed services: the benefits at a glance
The use of our managed services for SBC and SIP offers many advantages, being:
Difficult to switch to calling via Microsoft Teams? We can make it happen! We have the expertise and know this process like the back of our hands. This way, we ensure minimal impact and rapid realization.

Your telephony environment is fully managed by Purple's specialists and experts. Using experiences with a wide variety of customers and industries. Of course, we support the full migration process of your organization using a proven project delivery approach.

You save costs with our managed services. Did you know that cloud telephony is often cheaper? No more investments in expensive contracts, hardware, or internal knowledge, but everything arranged by an experienced partner.

Always available using calling via Microsoft Teams, with coverage in over 60 countries. Whether you have an office in the Netherlands or multiple offices in different regions: Purple can deliver!

We offer reliable managed SBC and SIP services with high availability, redundancy and security-by-design, and global 24/7 support.

Purple likes to act as a trusted advisor. We are involved, active, and to the point. We are happy to help and hope to inspire your organization. Feel free to challenge us!
Managed services for your organization? Let's Go Purple!
Have we been able to convince you, and can we help your organization move forward by migrating the telephony environment to Microsoft Teams? Purple is an experienced partner with the expertise and knowledge to completely take over the migration process. From enterprise to SME: we empower people to connect!
Next article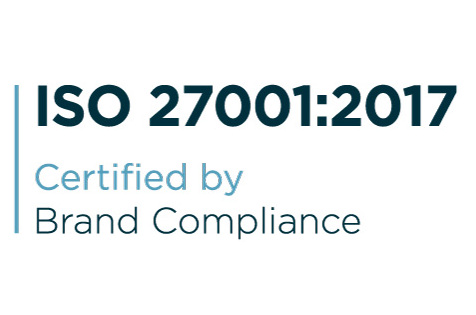 March 2, 2023
Purple is now ISO 27001 certified