PROSCI®
Organizations change and develop constantly. The implementation of modern communication and cooperation solutions are highly demanding from the end user. In practice, this proves to be very challenging and therefore, not every attempt is successful. We help clients to increase their change competence and adaptability. Often, attention is paid to the technical aspects within an IT project, but for an organization to be successful, the human side must also be fully addressed.
Purple has hands-on experience in supervising change with a large number of national and international clients. In short: we know what works and what doesn't, depending on the customer, usage, profile and culture. We strongly believe that the true value of your new cloud telephony solution or customer contact center is only achieved when the end user embraces it and uses it in an efficient way. Depending on the possibilities, we offer professional adoption programs or a targeted approach that ensure a successful transition.
Focus on people, the key to success
Digitalization, new work processes or a new IT application; how do you ensure that the user embraces and adopts the change? After all, that is where the investment of time and money is redeemed. At Purple, we use the methodology developed by Prosci on a daily basis. It is implemented at our clients to support both the organization and the individual in the transition. Together, we evaluate what the organization needs and what impact the change will have on the users.
We provide a thorough and effective change & adoption plan. This includes a communication plan, clear links to vision and sponsorship, but also a clear image on possible resistance and how to deal with that. In terms of content, we focus on low impact support and relevance. We keep it light and focused, because at Purple we don't like too much fuss. Our goal is to guide your organization and users through the upcoming change.
Purple approach
Discovery:
Together, we analyze the most important aspects of the organization and the intended change. This provides insight into the support needed at individual and organizational level. What challenges do we face? Are there lessons to be learned from previous experiences? And does the client have any specific wishes?
The ADKAR model:
This is change model used at Purple to guide an individual step by step in the transition to future technology. These steps provide insight and guidance, but also take into account the specific 'journey' of each individual. What kind of users are on board? What training options can we offer? And how do we inspire people to get motivated to join in?
Proven 3-stage process:
A structured and flexible framework that we use to guide change at the organizational level.
Next article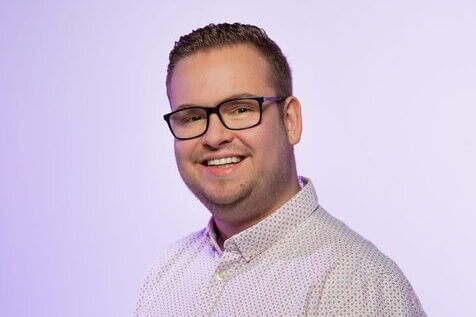 October 1, 2021
New Purple People: Jarno Stoffer